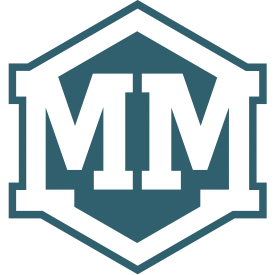 Course Description
This is the industry's standard demand for training! The Master Molder® I qualification is designed for the process technician, engineer, or manager who needs to understand and demonstrate injection molding skills at the machine. Participants will be able to demonstrate the development of a Decoupled II process. Anyone responsible for implementing a processing strategy in their plant, or anyone held accountable for quality issues are prime candidates for this training.
There is a reason you see the request for Master Molder® qualified molders in all the want ads. Students learn to apply methods, strategies, and techniques of injection molding from the plastic's point of view, all taught in a real-world production floor environment. This hands-on, in-depth training enables students to leave with solid skills that can be applied immediately in their facility.
Course Highlights
Materials, molds, machines
Hydraulics and instrumentation
Polymer behavior
Process development using DECOUPLED MOLDING® techniques
Process documentation
Data interpretation
Course length: 2 weeks
This course is available publicly or also as an in-plant course.
Course Prerequisites
Before registering for the Master Molder® I class, we advise taking the Fundamentals of Systematic Injection Molding class or the free, confidential online assessment.
Start Date
End Date
Name
Language
Location
Open Seats
Price
2021/06/07
2021/06/18
Master Molder® I

English

Traverse City, Michigan

4

$

3,895.00
Register
2021/03/15
2021/03/26
Master Molder® I

English

Woodstock, Georgia

0

$

3,895.00

Class is FULL
Join Waitlist

2021/02/15
2021/02/26
Master Molder® I

English

Traverse City, Michigan

1

$

3,895.00
Register
2021/04/19
2021/04/30
Master Molder® I

Spanish

El Marques, Queretaro

5+

$

3,895.00
Register
2021/11/22
2021/12/03
Master Molder® I

English

Peterborough, Cambridgeshire

5+

£

3,765.00
Register