Overview
We are a global, full-service injection molding solutions company focused on improving quality in all aspects of life—from plastic parts to career advancement, reduced scrap in our landfills, improved safety standards, and more. We are passionate about what we do because we love it, and because we know that we are making a tangible difference in the world.
We have been transforming the industry since 1985, but our history reaches back much further than that. Our founder, Rod Groleau, developed the first in-mold cavity pressure sensor and the first computerized production monitoring system in 1962. He changed the industry forever, and we carry on his legacy through continuing to push the boundaries every single day.
Our mission
To transform injection molding companies by delivering knowledge and data from the plastic's point of view.
What we do
In short, we share knowledge. It is at the core of all we do and what sets us apart. We pinpoint each unique challenge and develop custom plans to improve overall output, quality, and cost.
Why we do it
We do it to create a quality world through empowering our clients, growing careers, and improving everyday products for people everywhere.
Our core values: the promise to ourselves and our clients
Our guiding principles, what keeps us on the right path, and how we connect with the world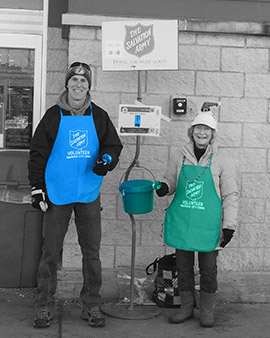 Integrity
We do the right thing, even when it hurts.
Joy
We revel in our work. Find humor in the mundane. Embrace our quirky selves.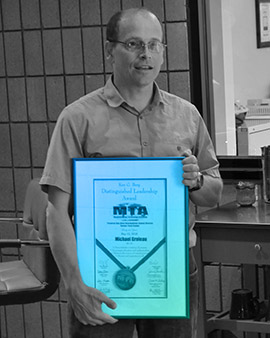 Knowledge
We empower others to be life-long learners.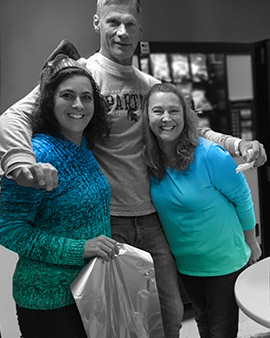 Relationships
We take care of each other, our clients, and our community.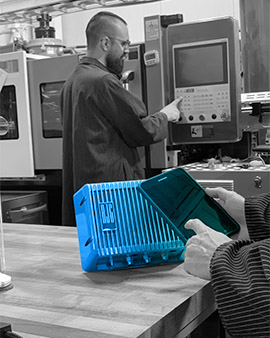 Innovation
We're curious. We're adventurous. We're creative. We embrace change.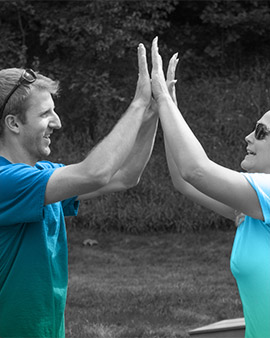 Success
We strive to be the reason our team and clients succeed. Then do more.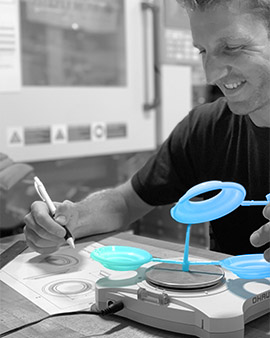 Accountability
We honor commitments, admit mistakes, and take responsibility for making things right.
Our proven process
"What makes RJG different is our passion for people. We focus on improving lives across the globe by offering not only solutions, but quality. Quality products, quality careers, quality parts, and quality of life. We care about our clients on a human level and are honored to have the privilege of being part of their journey as they succeed and grow."
Rob Nugent
CEO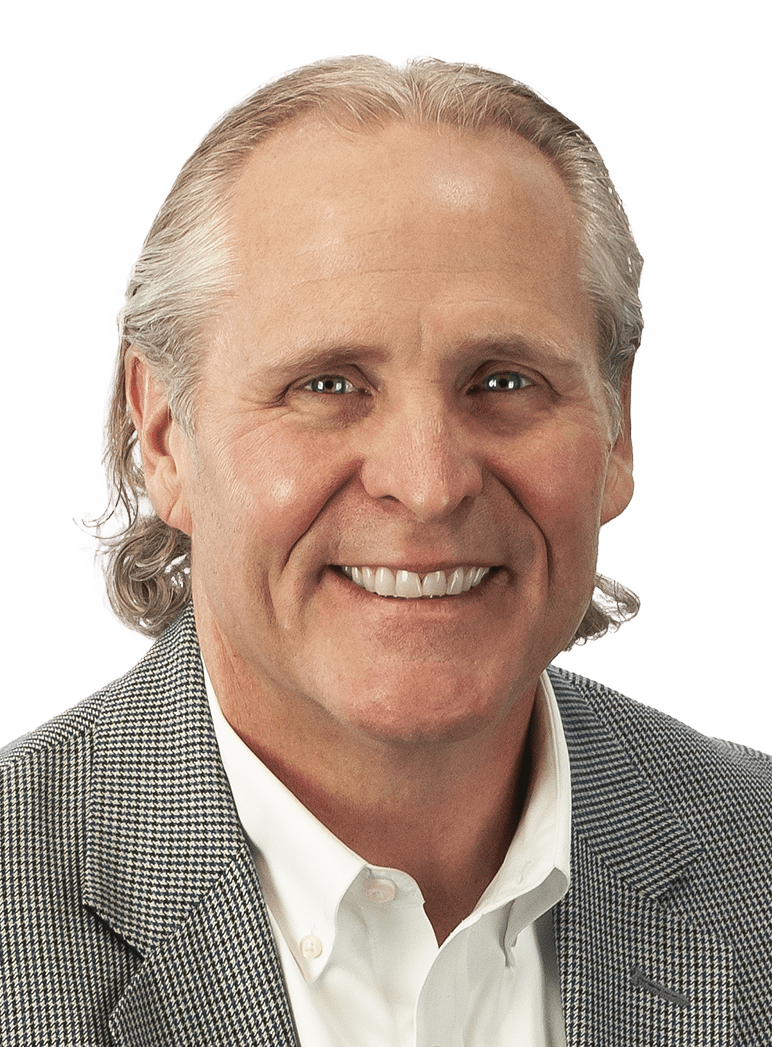 Our timeline: a rich history of innovation and growth
We have come a long way since Rod invented the in-mold cavity pressure sensor in 1962, and it's all thanks to you and your ongoing support. We can't wait to see what the next 50 years bring!
1962

Rod Groleau began work as a co-op student at the General Motors Institute (GMI), where he remained through graduation in 1967; during this time, Rod completed his thesis on Injection Molded Part Size Control

1969

Rod Groleau completed his MBA from Michigan State University and co-founded Control Process, Inc., where he developed the first commercial strain gage cavity pressure sensor and manufactured the industry's first computerized production monitoring system; Rod remained with Control Process, Inc., through 1981

1982

Rod Groleau worked as Director of Technology at DME, where his responsibilities included expert process analysis using voice synthesis as the operating interface

1985

Rod Groleau founded RJG Associates, Inc., a consulting and training company, where he developed the concepts of in-mold rheology techniques, load sensitivity testing, and principles of rigorous mold tryouts and DECOUPLED MOLDING® techniques

1989

Rod Groleau co-founded RJG Technologies, Inc., an equipment company supplying sensors and data acquisition systems

1991

DART (Data Acquisition and Retrieval with Transducers) and DARTNet are introduced—PC-based data acquisition

1996-99

Named one of Michigan's Top 100 Fastest Growing Companies for four consecutive years (the award was discontinued after 1999)

1996

Introduced DARTVision (Windows-based data acquisition)

1998

Introduced the RJG Master Molder® Program

1999

RJG Associates and RJG Technologies merge to form RJG, Inc.—one company servicing the plastics industry with sensors, process control, and training solutions
Introduced the DARTAlert™ software program

2000

Released the eDART System—the plastics industry's first digital data acquisition platform with Lynx™ smart sensor technology
Demonstrated independent valve gate control systems
Began offering piezoelectric and strain gage sensors

2001

Developed "fail-safe" automated abnormal part containment

2002

Released Valve Gate Control system software and "Transfer Pin" cavity pressure mounting method for measuring pressure under valve gate pins

2003

Introduced first digital piezoelectric in-mold cavity pressure sensor

2004

Conducted the Tryout Shop Certification Program

2005

Launched online training assessment on our website

2006

eDART flx™ is released

2007

Opened RJG (S.E.A.) Pte, Ltd. in Singapore
Opened RJG France in Oyonnax, France

2009

Released 1mm flush mount and 1.5mm spring loaded temperature sensors

2010

Opened RJG Germany GmbH in Karlstein, Germany
Launches the Lynx Embedded Sensor plate

2011

Opened RJG Mexico in Chihuahua, Mexico
Opened RJG Ireland in Nenagh, Ireland
Launches Load Washer sensor line

2012

Opened RJG China in Chengdu, China
Version 10 eDART System is released
Math for Molders course is released
Launched Systematic Molding for LSR course

2013

Released the 3.5mm piezoelectric button in mold sensor
Released the first multi-channel system for strain gage sensor

2015

Acquired G&A Moulding Technology in the United Kingdom, which became RJG Technologies
Launched the TZERO® program
Released the Sensor eValuator
Partnered with Burger & Brown Engineering to offer Smartflow sensor
Launches the Scientific Cooling course
Training program win's the Pike's Peak award

2016

TZERO® group begins offering Part Design Analysis. Building expansion: Adds a 2nd level to RJG headquarters

2017

Launched the CoPilot®
Launched The Hub®
Launched the Part Design and Mold Design courses
Released the 6mm Strain Gage Sensor

2020

Launched several new online training courses

2021

Opened training center at Southern Union State Community College in Alabama

Present

Our business is helping molders supply absolute quality parts to their customers. We do this by providing training, technology, and consulting services to our clients.
Learn more about our company