Welcome to the Future of Process Control
Whatever you make, make it better with The Hub® and CoPilot® process control and networking.
Imagine If…
You could spend your workday improving processes instead of putting out fires. At the end of the day, you could go home and spend time with your family without having to answer calls about simple processing issues. Every day when you got to work, you knew exactly what happened the night before.
Imagine if you could make better quality parts more efficiently with lower costs, liability, and stress.
We've got you covered.

CoPilot®
The CoPilot® is the latest in injection molding smart technology. This simple, user-friendly software makes it easier than ever to ensure your customers receive only the highest quality parts while minimizing waste in the process. It offers everything you love about the eDART® in a whole new experience.

The Hub®
Whether you're away on business, at your kid's soccer game, or golfing in Hawaii, you can instantly access an overview of how each machine is performing from anywhere in the world. Access historical data, run audits, and view data trends over time. Stop wondering what's happening when you're not there. Enjoy more life.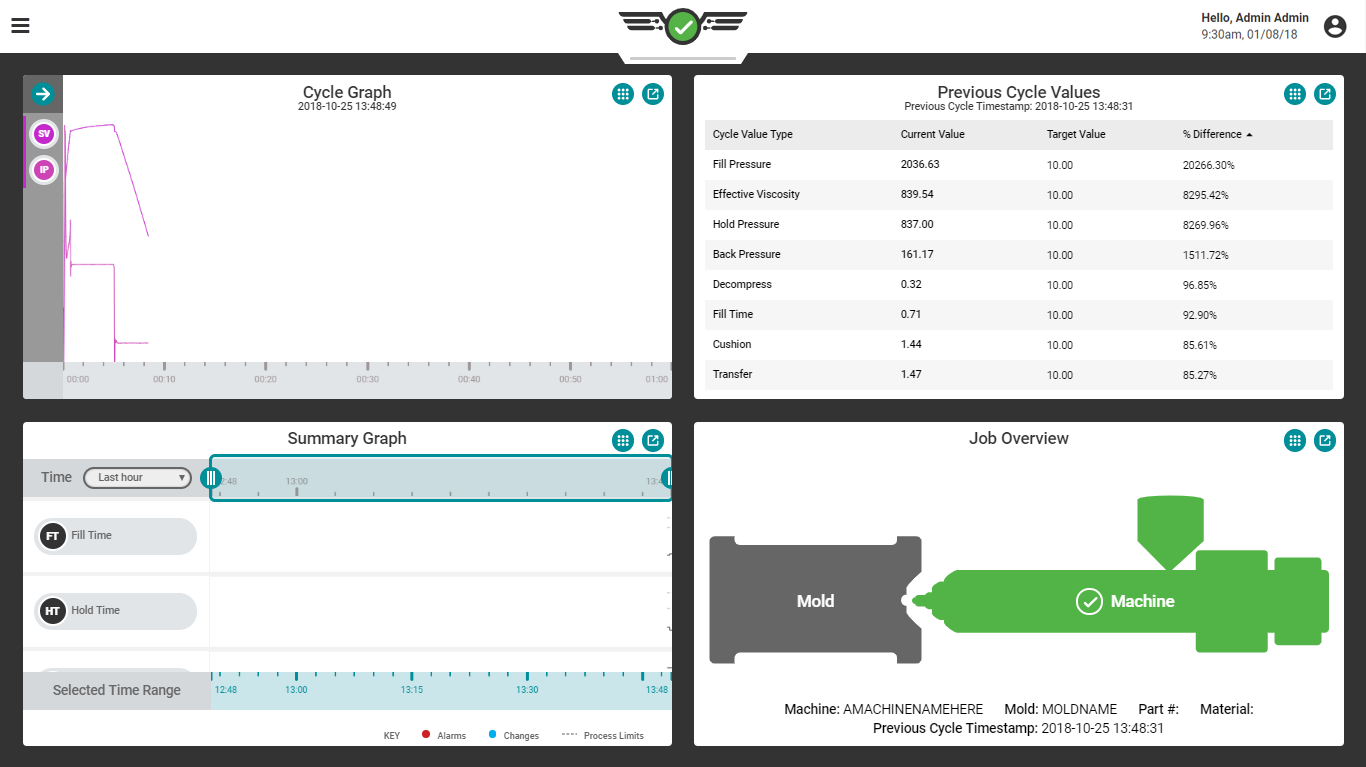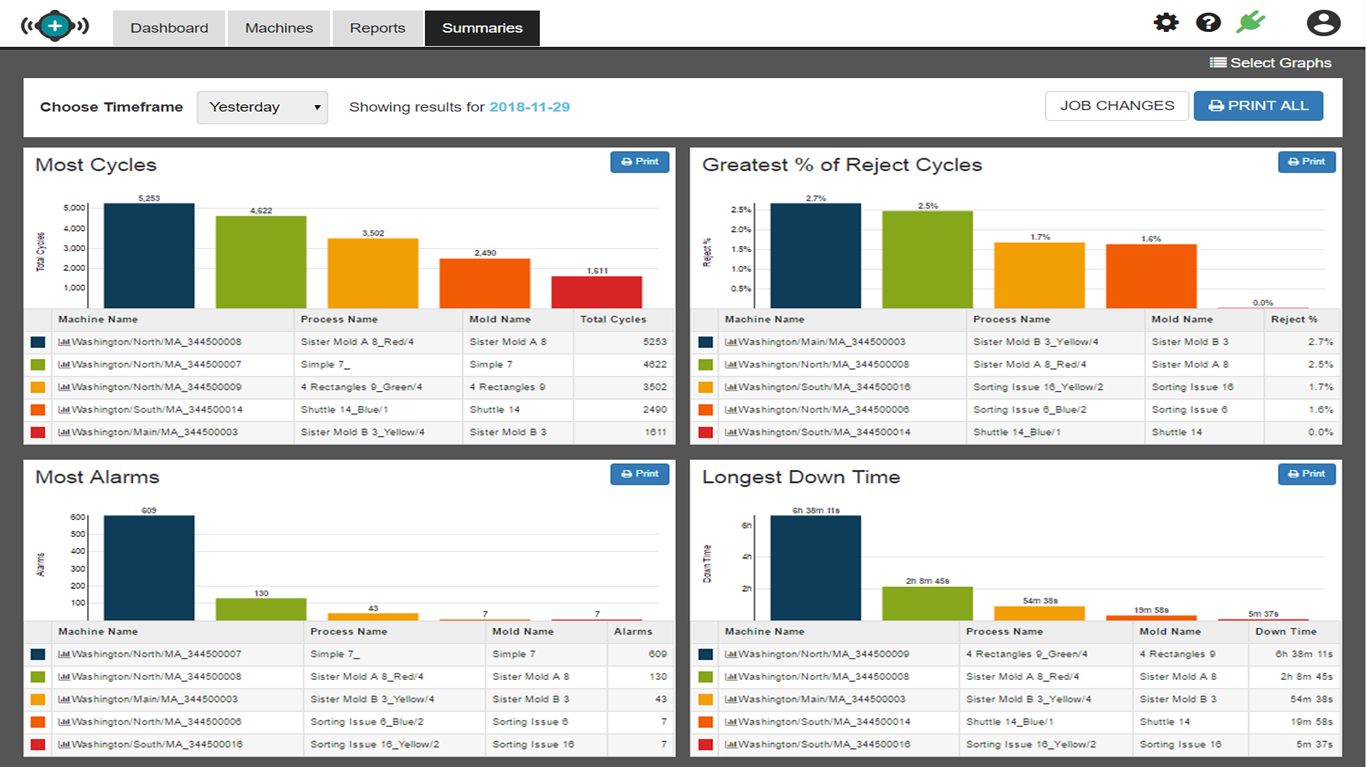 What are the differences between CoPilot and CoPilot+
| Feature | CoPilot | CoPilot+ |
| --- | --- | --- |
| Monitors machine process | X | X |
| Monitors cavity pressure sensors (Strain Gauge & Piezo) | | X |
| Transfers the machine from fill/pack to hold (V→P using cavity pressure) | | X |
| Cavity balance view tool to help balance hot runner molds | | X |
| Networked to The Hub Server for data archiving and viewing | X | X |
| Templates for process match and troubleshooting | X | X |
| Abnormal part containment based on in-cavity data | | X |
| Abnormal part containment based on machine parameters | X | X |
| Excessive Rejects Control | X | X |
| Process Change Logs | X | X |
| Cycle Graph | X | X |
| Summary Graph (Shot-to-shot history for deeper analysis) | X | X |
"After it's all said and done we spend 40-45 hours a week having someone go machine to machine making sure that it's running to the validated setup. The CoPilot would greatly reduce the need for those manual checks.
"This software gives us the ability to generate a process log that tracks changes which is really critical to us moving forward as we are continually required to provide more documentation."
"I see this becoming a GREAT training tool for standardizing process troubleshooting. This also could be utilized as a perfect shift to shift communication tool."
"We have a ton of setup errors and this product will help eliminate them!" – CoPilot Beta Customer
Smart Manufacturing Starts Here
If you'd like to know more, please fill out the form below and we will get back to you as quickly as possible.
Interested in reaching out to us?