First Annual RJG Mold Smart Award Now Open for Applications
Learn More and Apply
Global, Full-Service Injection Molding Solutions Focused on You
Driving Innovation—From Art to Part
New: ONLINE Training Courses
Learn from the comfort of home with our new, interactive online training courses led by industry experts.
Upcoming Online Training
Upcoming Webinars
We aren't just an injection molding training and technology company. We are a full-service solutions company that is passionate about sharing knowledge and empowering injection molding professionals to mold a safer, cleaner, happier world together!
What Do You Want to Learn More About?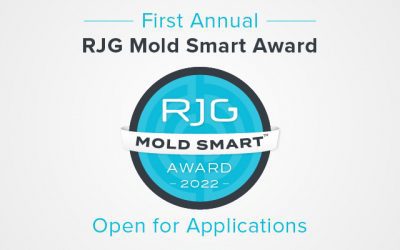 We are thrilled to be hosting our first annual RJG Mold Smart Award to recognize injection molding companies around the globe who are dedicated to transforming their organizations through the implementation of RJG solutions. The Mold Smart Award celebrates injection...
read more