Would reducing time to market and waste eliminate headaches for you and your supply chain?
RJG's TZERO program helps world-class companies cut the cost and time wasted on adjustments during a tool launch. Our unique TZERO approach provides a framework for collaboration between engineering and manufacturing in review of part design and simulating, educating, optimizing, and assessing the mold development process to avoid molding uncertainties.
Making changes down the line in the tool launch process is time-consuming and expensive. Our tools allow you to catch any necessary adjustments early, launch the tool using a documented scientific plan, and rely on more than just hope when launching the mold for the first time.
Our competitive advantage is our injection molding knowledge coupled with our global scale and depth of language proficiencies, allowing us to support you around the globe.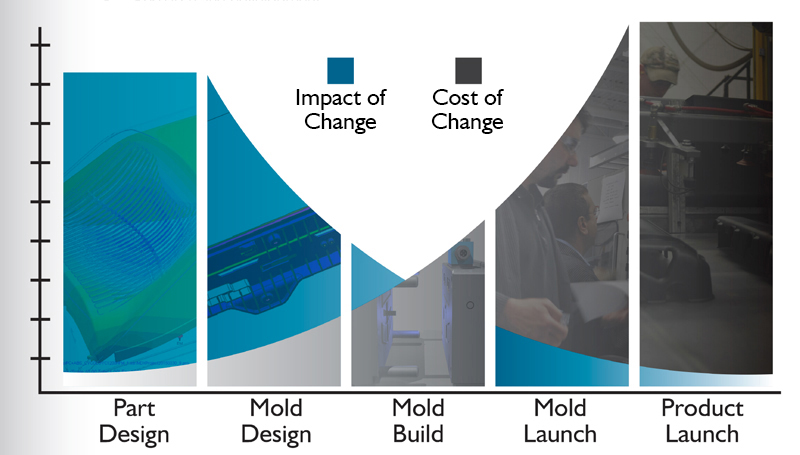 We provide and support all aspects of the design process based on your specific needs, including:
Injection molding simulation development and optimization in a virtual environment
Commercial licenses for Sigmasoft®, Moldex3D, and Autodesk® Moldflow® Insight
Consultation for mold optimization and part design
Hands-on optimization of the injection molding process
Polymer selection and evaluation
In-mold sensor evaluation
Systematic problem solving in existing molds
Identifying productivity improvements
Process monitoring and control strategies
Research and development
Training and workshops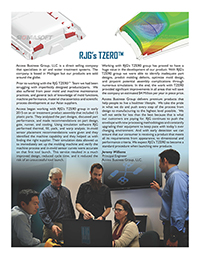 Testimonial: Working with RJG's TZERO Group
Prior to working with the RJG TZER0™ Team we had been struggling with imperfectly designed products/parts…