Mold Design for Injection Molding
Course Description
This course provides mold makers, design engineers, and molders with the common language and core knowledge required to successfully design robust injection molds that meet cycle time, cost, part quality, and lead time requirements.
Class topics address good manufacturing practices (GMP) for part design, including fundamental material characteristics, necessary processing techniques, and molding non-conformities, with a focus on robust mold design.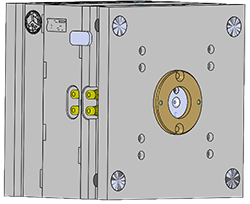 Since hands-on-learning is a core component of our training, we will utilize industry examples as a reference, and then dive directly into evaluating and improving your designs.
To couple factual basis, industry proven experience, and RJG's scientific perspective together with hands on exercises and real world discussion was extremely valuable to me.
Chuck Hampston, Project Engineer at Extreme Tool and Engineering
Even as a well-seasoned Tooling and Process Engineer, I had many aha moments during the 3 day course. It was well worth the time, and should be mandatory training if you work with injection molds.
Mike Von Holtz, Tooling Engineer at Gentex Corporation
Course Highlights
Part Design
Wall Thickness
Draft
Radius
Undercuts
Surface Finish
Prints
Material
Melt Flow Index (MFI)
Shrink Rate
Heat Deflection Temperature
Machine
Clamp Unit
Injection Unit
Processing
Melt Temperature
Flow Rate
Pressure Gradient
Cooling Rate and Time
Mold
Line of Draw
Steel
Coatings
Actions
Gating
Venting
Support Pillars
Cooling
Ejection
Instrumentation
Molding Non-Conformities
Warp
Short Shots
Sinks
Voids
Design for Manufacturability (DFM)
Simulation
Mold Design Checklist
Course Prerequisites
None