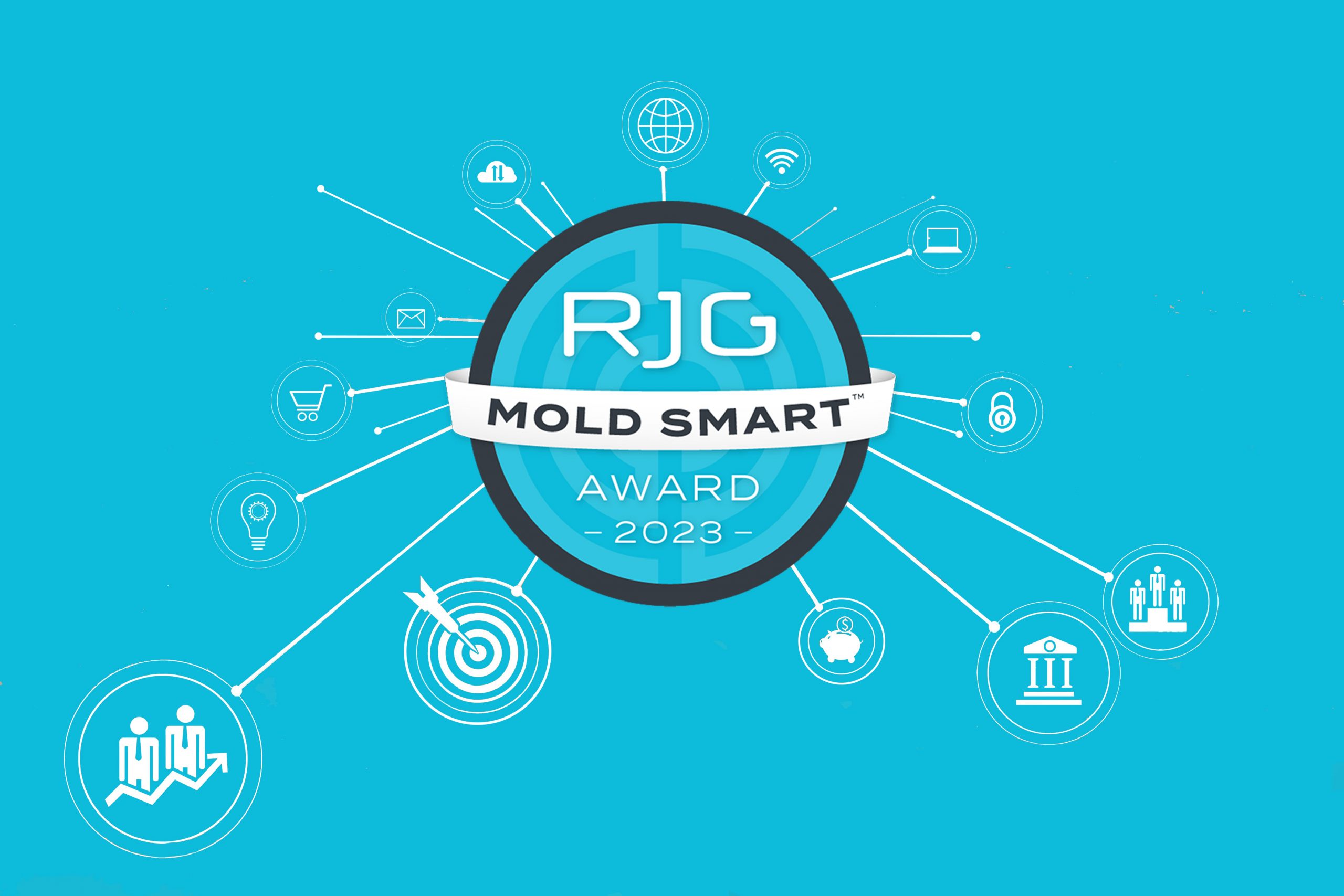 We're excited to see the applications roll in for our second annual Mold Smart™ Award! Don't miss out on the opportunity to win bragging rights, rewards, and promotion across all of our marketing channels.
This is an exclusive opportunity for RJG clients who have gone above and beyond to set their organization apart from the competition through the utilization of RJG training and technology. So what would make you a good candidate for this award?
5 Accomplishments that could make you the 2023 Mold Smart Award recipient:
1. Reducing waste
Have you experienced a significant reduction in scrap, machine downtime, tool rework, or time sorting suspect parts?
2. Increasing staff skills
Have you improved your team's injection molding skills through taking advantage of our expert consultant trainers? Whether it was through online, public, or in-plant training, that could make you a great candidate!
3. Reducing employee turnover
Have your employees found new pride in their skills, purpose in their work, or confidence in their day-to-day tasks? That is worth celebrating!
4. Eliminating inconsistent part quality
Have you experienced a significant improvement in part consistency and quality through a combination of training, technology, and consulting through RJG?
5. Improving operational efficiencies
Have you started making more parts, faster, with less materials while reducing wasted time from machines and employees? Or have you launched a product and gotten to market quickly and efficiently?
Did you answer yes to any of the above?
If so, congratulations! Not just on your huge accomplishments, but on being a great candidate for the Mold Smart 2023 award. We encourage you to apply so that we cannot just celebrate your success alongside you, but so that we can show the world your dedication to molding smart too!