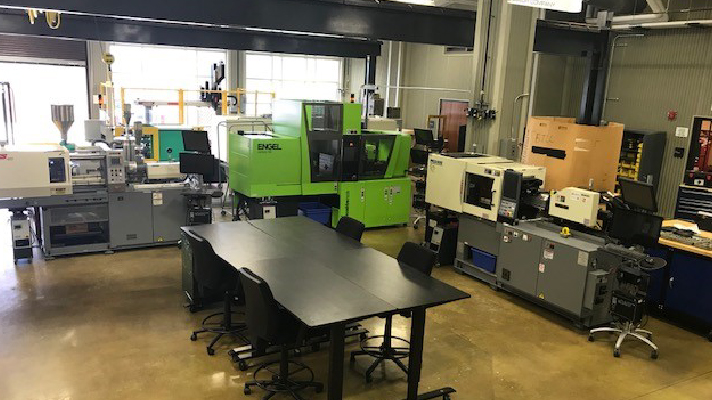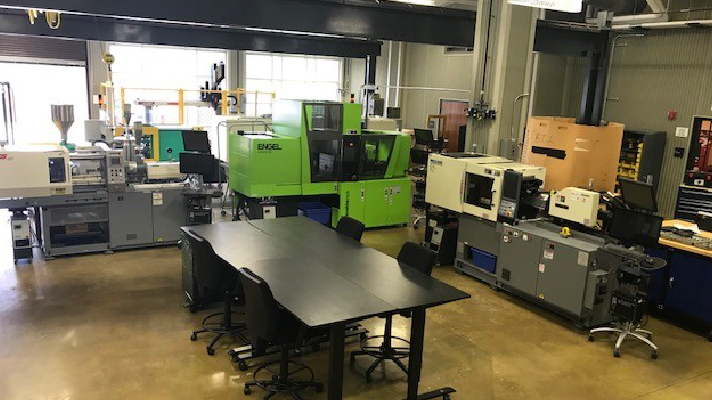 We are excited and honored to partner with Southern Union State Community College (SUSCC) to bring our injection molding training to the Center for Integrated Manufacturing.
SUSCC offers a newly updated classroom and lab space, so we can provide you with the latest in teaching and training technology. There are currently three fully equipped injection molding machines in the facility along with a large variety of auxiliary equipment and robotics.
Courses taught in this facility include Fundamentals of Systematic Injection Molding, DECOUPLED MOLDING® Workshop, Master Molder® I and II, Advanced eDART® Training and more. Courses are led in person by our experienced instructors.
"We are thrilled to have this opportunity to work with such a prestigious center for continued manufacturing education," said Shane Vandekerkhof, Director of Training and Consulting at RJG. "We always strive to offer our students positive environments equipped with the latest technology to promote growth and learning that they can immediately put to use. We strongly believe that SUSCC offers just that."
"We are very excited to partner with a company as highly regarded as RJG," said Southern Union President Todd Shackett. "They are renowned as the premier Systematic Injection Molding company in the industry, and their expertise will help bring our program to the next level.  In my past manufacturing roles, I have utilized their programs for further developing injection molding engineers and technicians, and now I am looking forward to seeing our students and industrial partners benefit from this opportunity."
Courses are available now. See the full schedule.
About Southern Union State Community College: 
Southern Union State Community College
, an open admission, public two-year college and member of the Alabama Community College System, provides quality and relevant teaching and learning in academic, technical and health science programs that are affordable, accessible, equitable and responsive to the diverse needs of their students, community, business, industry and government.