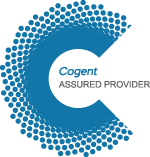 RJG Technologies has been awarded the status of a Centre of Excellence for the Process Industries following a period of assessment of resource and capability.
The attainment of this award recognises the quality of provision of training to the polymer industry and acknowledges the role that RJG UK plays in the development of new course structures and thereby raising the standards for the industry.
The key to profitability lies within a company's ability to maintain a world class skill level within its workforce.  RJG UK uses the fundamental principles to build a solid foundation through which core processing skills can be developed. Our injection moulding courses are delivered in our state of the art facility in Peterborough by one of our team of highly experienced Training and Process Engineers.
We recognise the importance of understanding market sectors within the Polymer Industry and although the same core principles apply throughout, we maintain the ability to deliver specific courses into sectors including medical. Pharmaceutical, optical, automotive, healthcare, packaging and consumables.
The validated courses we offer are:-
Mould Mounting
Fundamentals of Injection Moulding
Module 1 – Melt Preparation and Plasticisation
Module 2 – Process Control Technology
Module 3 – Materials Technology
High Performance