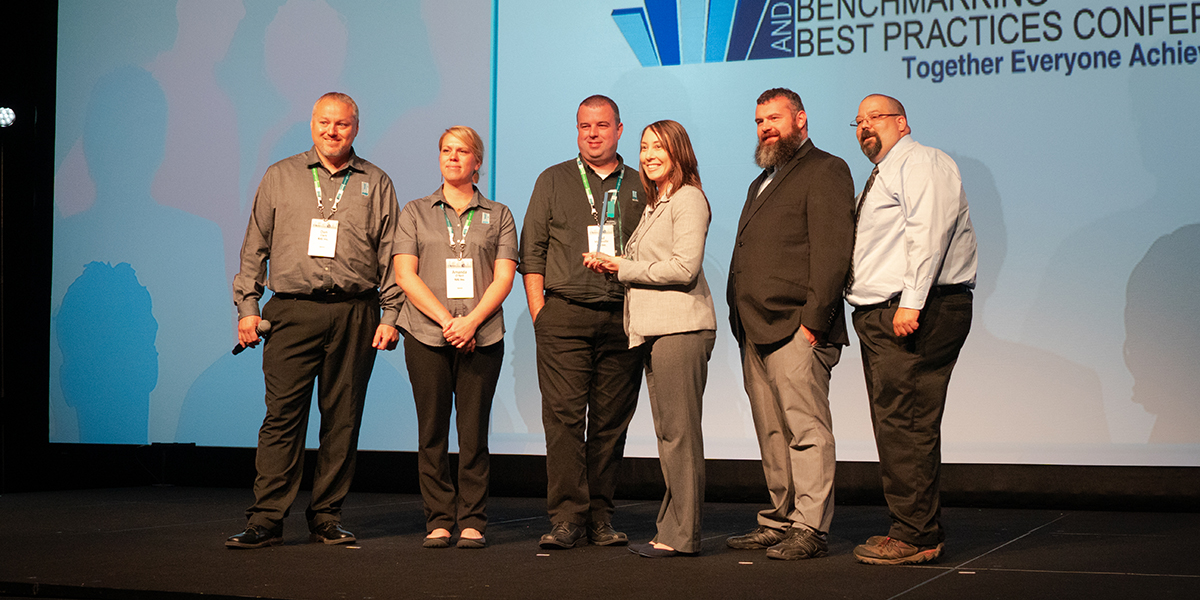 We're pleased to announce that the 2019 winner of the Training Excellence Award is The Plastek Group. The award was presented to them on October 4, 2019 at the MAPP Benchmarking Conference in Indianapolis.
The RJG Training Excellence Award was created to celebrate top-tier injection molders who have chosen to be RJG training partners. It recognizes hard work and dedication to employee growth and commitment to continuous improvement.
"It is an honor for us to receive the 2019 Training Excellence Award," said Bob Welton, Director of Human Resources Health & Safety at The Plastek Group. "It has validated that we've set a robust foundation for a highly effective technical training program here at Plastek and we're extremely grateful to RJG for helping us achieve this for our company."
The criteria taken into account for this award includes:
• Number of people who completed RJG training
• Developing an ongoing training plan
• Committing to RJG as a training partner
• Completing the first phase of the training plan
• Submitting an RJG training testimonial
The Plastek Group met and surpassed all of the requirements and has committed to providing their team with RJG training into the future. The hope is to provide their employees with growth opportunities, improved skills, and job security as well as provide The Plastek Group with trained staff and a positive culture.
"Receiving this award has been a collaborative effort between our molding and training departments, and the fantastic team at RJG over the last year and a half," said Welton. "The training's impact was much greater because we decided to standardize the requirement across all locations."
"We are thrilled to present this award to such a dedicated group of people," said Paul Mandeville, Consultant/Trainer at RJG. "It is exciting to watch their team grow and improve skills that they will be able to use well into the future. That's why we do what we do."
We are proud to be The Plastek Group's partner in training and molding excellence!