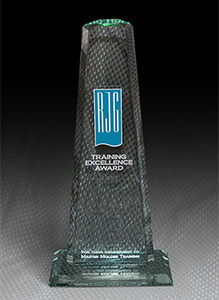 RJG Training Excellence Award
The RJG Training Excellence Award was created to celebrate top-tier injection molders who have chosen to be RJG training partners. It recognizes hard work and dedication to employee growth and commitment to continuous improvement.
The criteria taken into account for this award includes:
Number of people who completed RJG training
Developing an ongoing training plan
Committing to RJG as a training partner
Completing the first phase of the training plan
Submitting an RJG training testimonial
The RJG Training Excellence Award winner will be announced at the MAPP Benchmarking Conference.
---