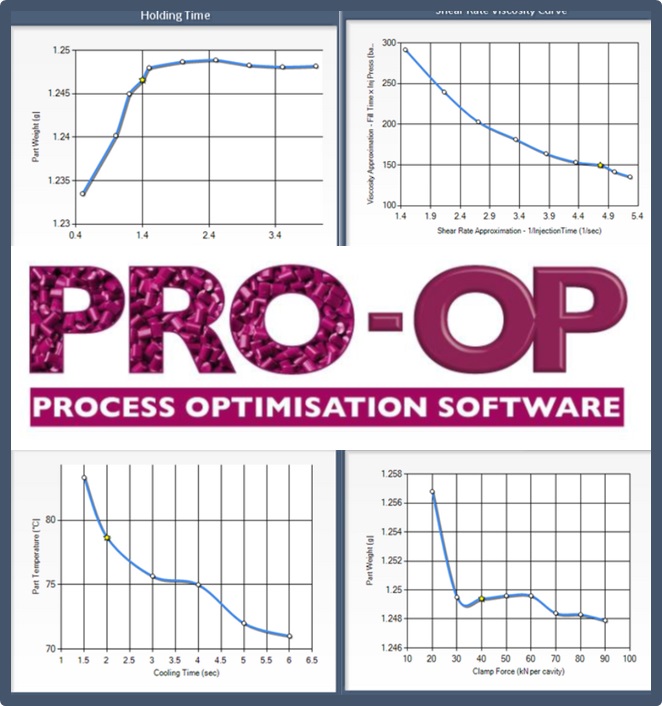 Pro-Op™: Optimum Quality Parts at an Optimum Cycle Time
PRO-OP™ is a software that provides step-by-step procedures for optimizing your injection molding process in order to deliver optimum quality parts at an optimum cycle time.
It was designed to achieve consistent, repeatable part manufacture, improving yield by reducing scrap levels, minimizing part quality issues, and increasing production running times—that means less downtime and troubleshooting while in production.
It is a server-based application that highlights problem areas in:
Part design
Mold design
Mold construction
Molding equipment efficiency and specifications
Material selection
The injection molding process is documented with explanations for each key process parameter setting. This allows complete transparency to demonstrate the processing conditions and equipment for each component manufactured.
PRO-OP offers the industry a standard, well-documented, and validated process for optimizing the manufacture of plastic moldings. It is ideal for molders and OEMs who need their components to be validated and have traceability.
PRO-OP supports companies in a wide range of sectors, including the pharmaceutical and medical sector, by providing a documented and structured validation protocol which is FDA compliant.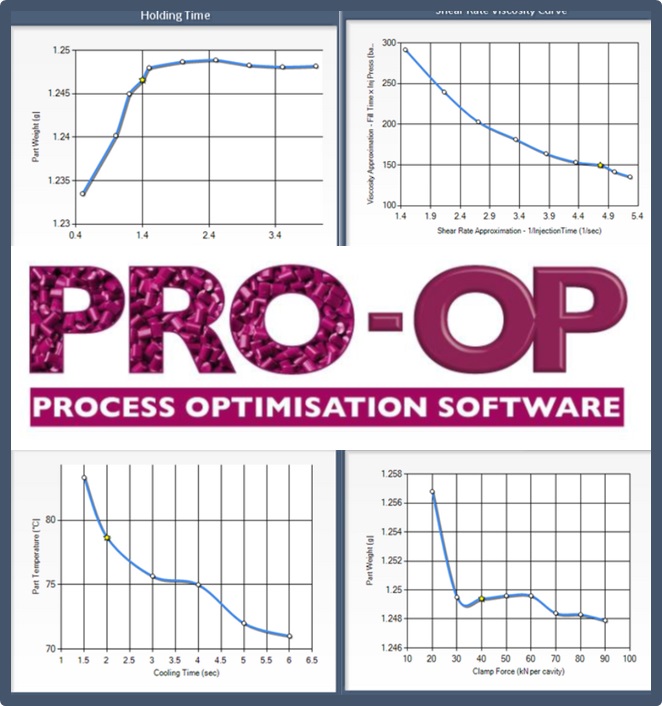 Users are provided with specific User ID and passwords enabling access to the PRO-OP™ server. There is a user hierarchy which allows roles to be defined such as Administrator, Approver, Engineer and Viewer user levels allowing different rights and roles for each user level to be assigned. It is possible to assign multiple roles to one user if required.
The customer is assigned Administrative rights to manage/control/add user accounts.
There are different options for licensing to optimise the system dependent upon application of the software and production site location. This enables different cost options to be offered dependent upon projected frequency of use.
The PRO-OP™ application has been developed and is hosted on the Microsoft .Net Platform where all the infrastructural components are members of the Microsoft Server family.  We have a scheduled maintenance and update programme with our Development Partners and upgrades to the application are made at the end of each development cycle annually.
Application data is protected with a combination of licensing and built in role based application security. Physical security is provided by our hosting partners and at the machine level by firewall.
The infrastructure has been designed to provide the highest possible levels of availability. This has been achieved by clustering both the front end webservers and back end database servers. This not only provides maximum availability but also balances the load during times of high utilisation which ensures the best levels of performance possible for the user.
Dedicated technical support team providing continuous software development bug tracking and feature requests.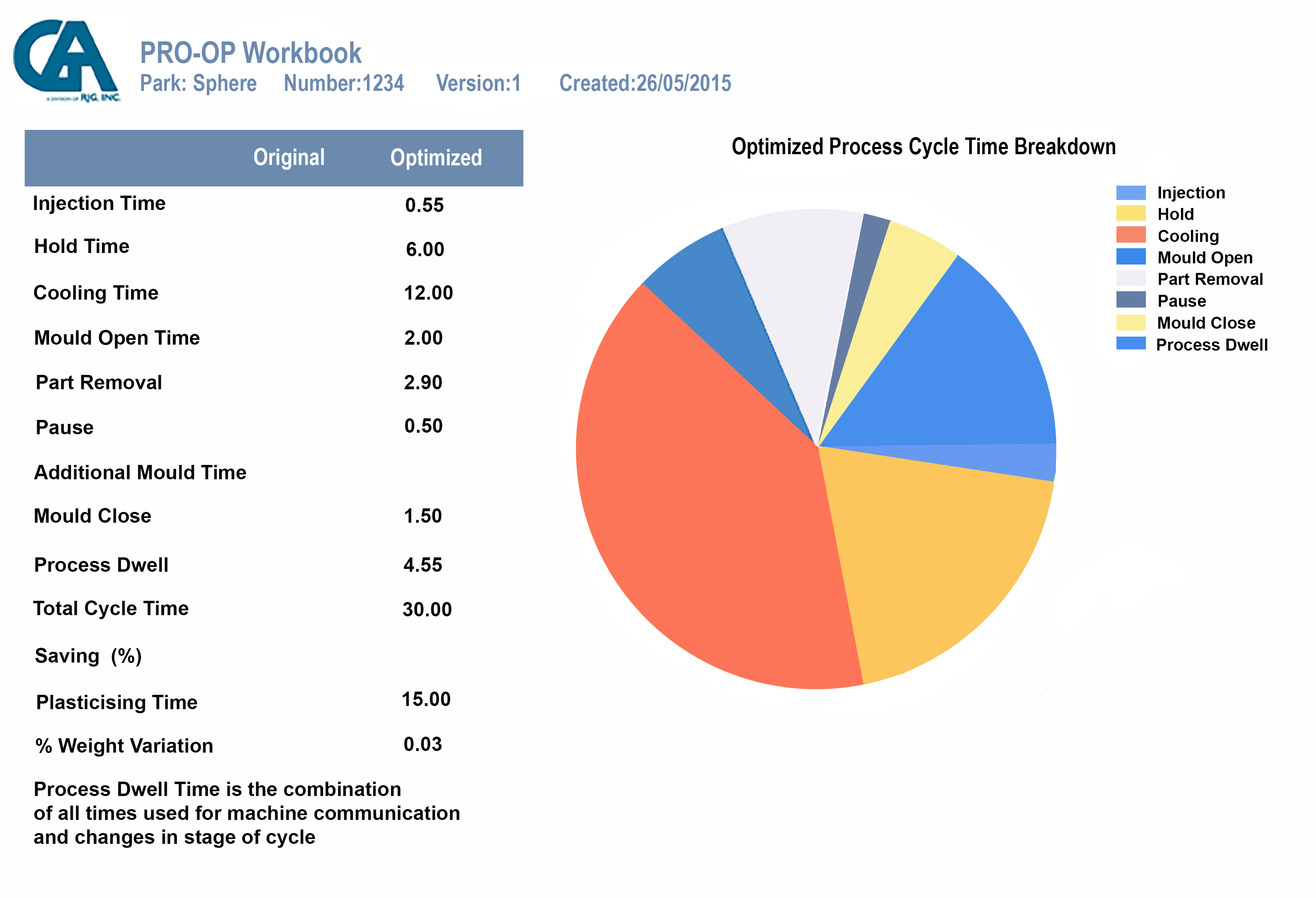 Key Functionalities
Step-by-step injection molding process optimization
Workbook approach and library
FDA approved validation protocol
Real time error logging and correction
Individual user email tracking for feedback, requests, and bug reporting
Online instruction and support
Downloadable PDF process reports
Fully adaptive internal database for material, injection moulding machines, mould temperature controllers, and other key ancillary equipment
Self-validating system to prevent short-cutting and provide quality control
Internal approval function with email trail and notification
Version control
Complete audit trial and history
Copy mould function
Fully adaptive file structure for suppliers, satellite locations, and/or departments