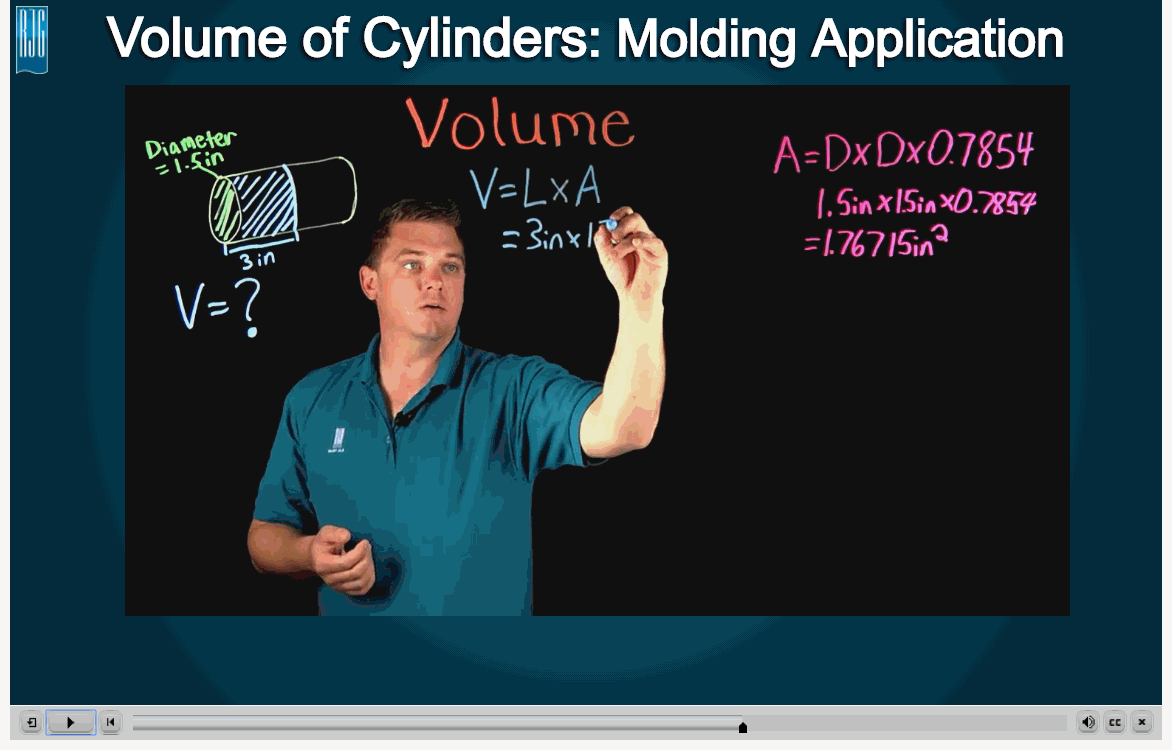 In September of this year, RJG launched their first ever eLearning course, Math for Molders. Math for Molders provides foundational math skills practice needed both in the field and for more advanced RJG courses.
This online eLearning course allows students to complete each module at their own pace, including the option to replay sections as needed, and takes an average of nine to ten hours to complete. There are eight units in the course with multiple interactive modules in each that include videos, animations and practice activities. Utilizing real scenarios, molders will be more prepared to calculate data, enabling them to match mold requirements with appropriate machines and avoid common defects while preventing mold and machine damage.
Some course highlights include:
Area: calculate area of various shapes and calculate total projected area at parting line
Ratios: calculate ratios used in screw design and intensification ratios for hydraulic machines
Volume: calculate volumetric shot size and barrel capacity using a volume formula triangle
"We're excited to be able to provide a new delivery method for math instruction where molders work their way through the course on their own time frames," said Margaret Weinzapfel, co-creator of Math for Molders – eLearning. "Instead of being pulled away for a full day at a time for classroom instruction, participants can advance their math skills a bit at a time over the course of a few days or a few weeks as their schedules allow."
RJG will no longer be offering face-to-face Math for Molders classes in English. Until other languages are available in the eLearning course, consultants are able to provide in-plant training in Spanish, Mandarin, German and French. RJG hopes to complete Spanish, British English (metric) and Mandarin versions sometime in the next year.
For more information and to register for the class, please visit: