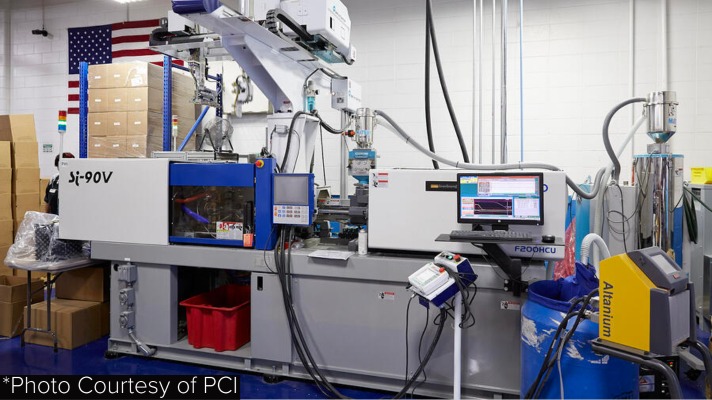 Customers like PCI are why we love what we do. They are a shining example of company transformation and success, and we are honored that they allowed us to be part of their journey. PCI recently published an article interviewing Director of Engineering, Kurt Behrendt, discussing how the RJG eDART® System transformed their injection molding operation. We loved it so much, we had to share! You can find the introduction below, then click the button to read the interview.
"Injection molding technology has evolved greatly since the Hyatt brothers patented the first injection molding machine in 1872. Their initial plunger design was improved upon in 1946 when James Hendry created the first auger injection molding machine.
"But it wasn't until the computer age when advances to the injection molding process started to take shape. Today's plastic injection molders must stay at the forefront with scientific molding principles and processes to meet the demands of quality, consistency, efficiency, production, and cost savings.
"One of the ways PCI has remained competitive with its large OEMs has been to embrace the RJG eDART® system of advanced process control. In a nutshell, the eDART system helps plastic injection molders stabilize their process to ensure the highest quality while reducing costs.
"Throughout the course of this Q&A with PCI's director of engineering, Kurt Behrendt, we'll discuss more details of the eDART apex system for advanced process control and its impact on PCI's injection molding operation."