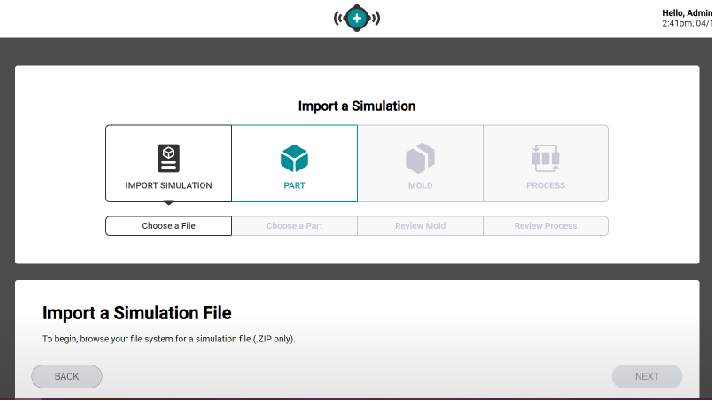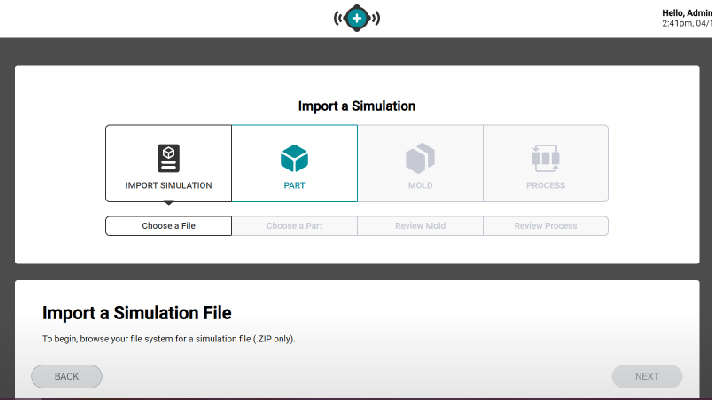 Our injection molding networking software, The Hub®, now has a new Simulation Support application available. Simulation Support offers the tools needed to launch a tool more effectively, saving time, money and hassle. The Hub connects CoPilot® process control systems to a single interface, allowing you to access all plant information from anywhere in the world, make data-driven decision, and improve operational efficiency.
There are now three applications available on The Hub:
The Hub for Simulation Support (NEW) allows you to import simulation files into The Hub database and automatically generate a universal process sheet that you can convert to a machine specific setup sheet for any capable machine. That means a significant time savings during a tool launch—you can go from concept to process without cutting steel. No more rework or spending weeks establishing and testing processes.
The Hub for Process Analytics allows you to access real-time data from anywhere, build and export reports, view job audit reports, replay historical data, and more. This allows for increased visibility, decreased liability, and no more wondering what happens during night shifts. Higher efficiency and lower scrap means a higher bottom line.
The Hub for Mold Transfer allows you to easily transfer molds by automatically generating machine-specific setup sheets, recommending compatible machines, and providing a database to store and share documents across the organization. Putting the wrong mold in the wrong machine can lead to poor part quality, inefficient processes, or even tool damage. This application prevents damage from occurring through ensuring proper mold and machine matching.
The Hub for Simulation Support is available now. Learn more.