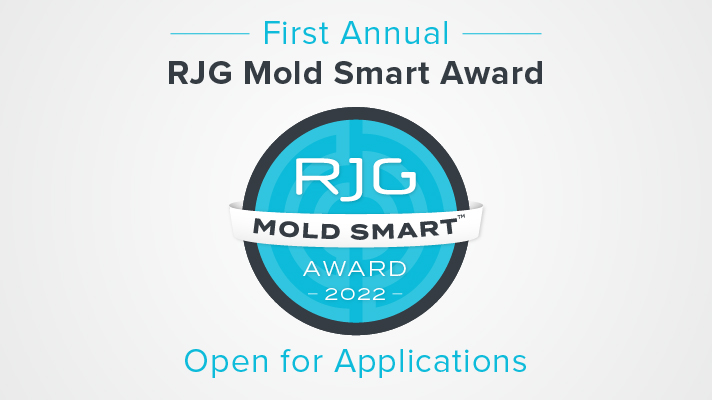 We are thrilled to be hosting our first annual RJG Mold Smart Award to recognize injection molding companies around the globe who are dedicated to transforming their organizations through the implementation of RJG solutions. The Mold Smart Award celebrates injection molding companies who have fully committed to improving the quality of their products, lives and world by implementing a variety of RJG solutions. We will be giving away one award in each of our global locations: The United States, Latin America, Europe, and Asia. Award candidates are committed clients who have implemented our technology, utilized training and/or consulting, and have integrated RJG into their ongoing processes and procedures. Candidates are continually seeking to address and improve their plastic injection molded parts and place a high importance on quality and efficiency.
Award winners will receive:
A glass trophy
Training starter package, including one free seat in Math for Molders, Injection Molding Essentials, Fundamentals of Systematic Injection Molding, AND DECOUPLED MOLDING® Workshop OR $4,500 off of one in-plant training event at their facility
Award emblem on RJG's website
Promotion through RJG's social channels
"We are blown away by the amount of hard work and dedication that our clients put into growing and improving their organizations each year, and we thought it was time to recognize that effort," said Dale Westerman, President and CEO of RJG. "This award is a celebration of their huge achievements, and we are honored to be a part of their transformation journeys."
The winner in each global region will be announced in February, 2022. To apply, please complete the Mold Smart Award application by December 31, 2021.
Application Window is Now Closed