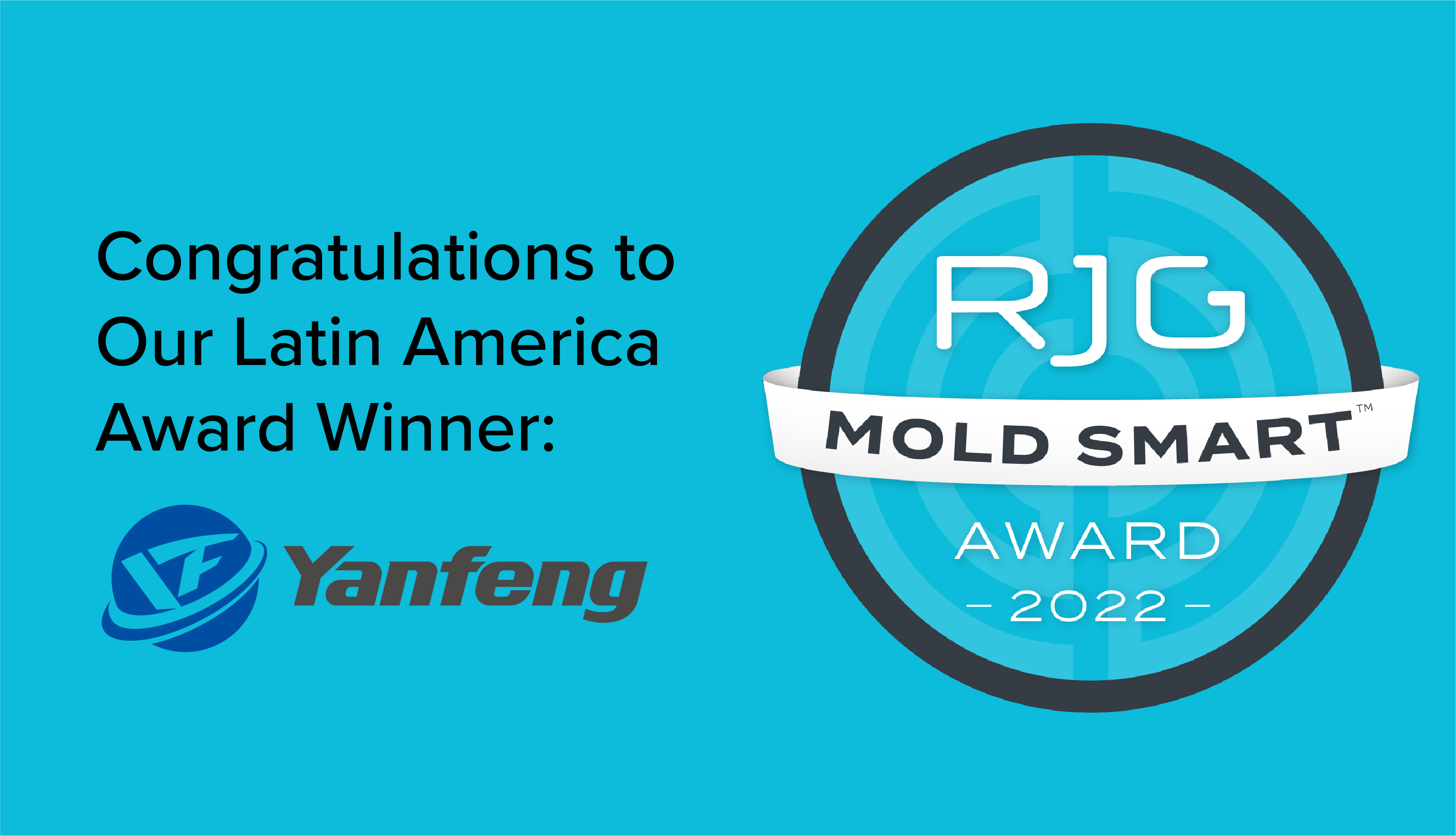 We're pleased to announce the winner of the first annual RJG Mold Smart Award in Latin America, Yanfeng.
The Mold Smart Award celebrates injection molding companies who have fully committed to improving the quality of their products, lives, and the world by implementing a variety of RJG solutions. We presented one award each in three of our global locations: North America, Latin America, and Asia.
Yanfeng was selected in Latin America due to their successful implementation of RJG's technology, utilization of training, and integration of RJG into their ongoing processes and procedures. They are continually seeking to address and improve their plastic injection molded parts and place a high importance on quality and efficiency.
Yanfeng is a world leader in the automotive industry. They focus on automotive fields like interior, exterior, seating, electronics and passive safety. They manufacture more than fifty million door panels, ten million instrument panels, and eight million consoles annually and were ranked seventeenth in Automotive News's Top 100 Global Automotive Parts Suppliers in 2020. Due to their high output and safety-critical products, consistently high quality is vital.
"We are honored to present this award to Yanfeng," said Dale Westerman, CEO of RJG. "Their dedication to optimizing their part quality is an inspiration and a real-world example of why we love what we do so much. Yanfeng is a leader in the automotive industry, and we are proud to partner with them on their journey to mold smart."
Congratulations, Yanfeng!