Global, Full-Service Injection Molding Solutions Focused on You
Driving Innovation—From Art to Part
NEW! Mold Transfer for The Hub® Available Now!
Read More
Launching molds has never been so easy.
A unique combination of technology, data, and experience to launch molds at T0
Learn More
Learn from the comfort of home with our new, interactive online training courses led by industry experts.
Upcoming Online Training
New: ONLINE Training Courses
Upcoming Webinars
We aren't just an injection molding training and technology company. We are a full-service solutions company that is passionate about sharing knowledge and empowering injection molding professionals to mold a safer, cleaner, happier world together.
Reduce waste. Improve quality. Mold smart.
What Do You Want to Learn More About?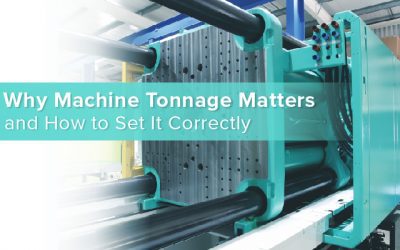 We often see injection molders running machines with inappropriate tonnage—it's something many people either overlook or don't believe has a big enough impact to affect the end part. But the truth is, having the wrong tonnage can lead to a lot of issues, not the least...
read more