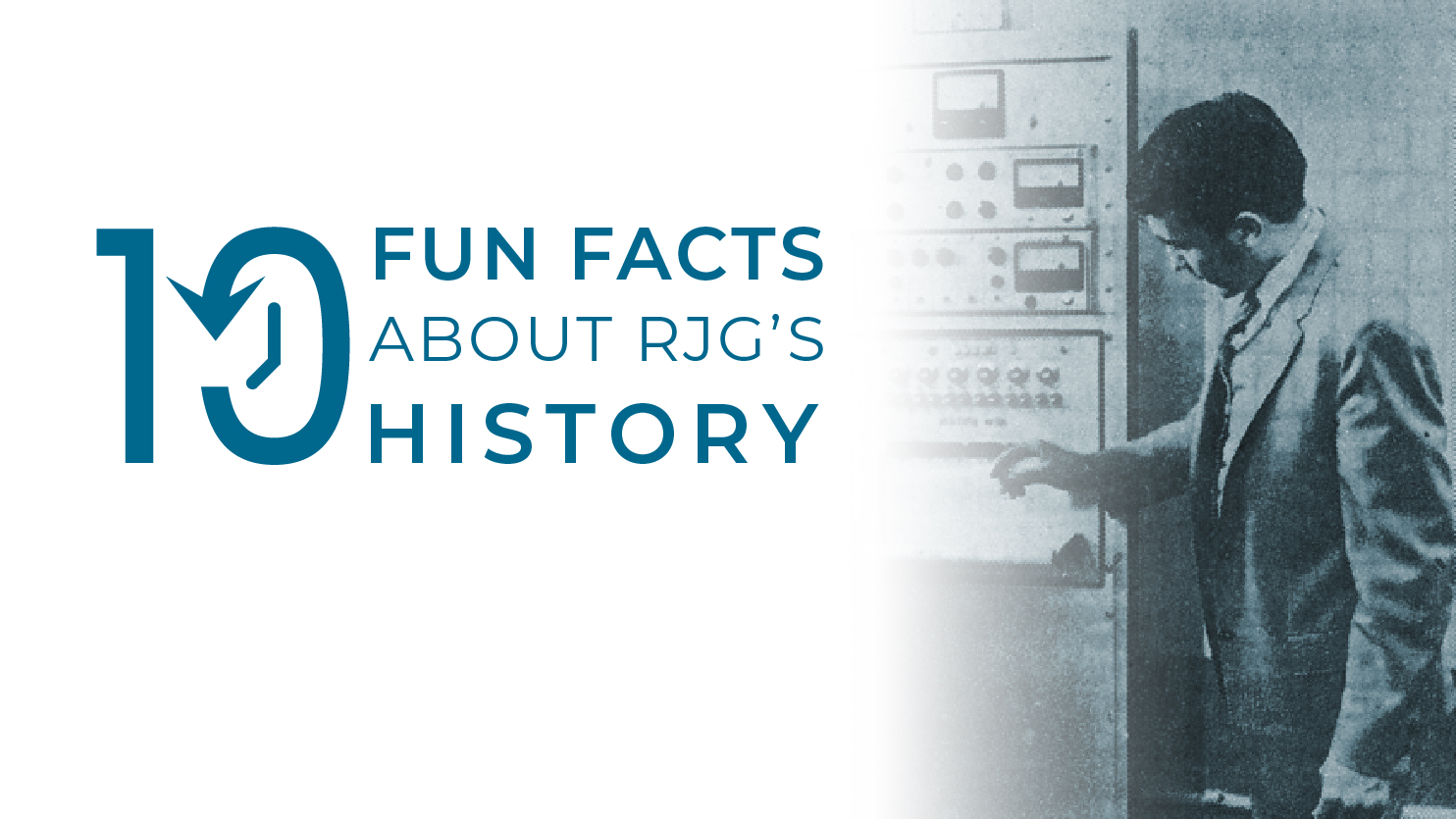 It's always fun to reflect back on where we came from and see how far we've come, so we thought we'd share with you 10 fun facts about our history! Here they are:
Rod invented the in-mold cavity pressure sensor while studying as a co-op student in the AC Spark Plug Division of General Motors in the 1960's.
We are headquartered in Traverse City, Michigan due to the local beauty and love of the area (which is the cherry capital of the world!).
We started out as just a consulting business, then built products to show data behind the molding techniques and philosophies that we taught.
The bottom shape of our logo was inspired by the shape of our peanut slide style sensor, which was the first in-cavity pressure sensor ever produced.
RJG Associates started in 1985 in a 12×24 space with no windows and only 5 employees who handled sales, production, marketing, engineering, and accounting.
The very first data acquisition system was called YXIS (pronounced Axis).
The first DART system was called Dartlog. It used the "/" to navigate through menus, which was the standard for the popular Lotus 1-2-3 spreadsheets software at the time.
eDART stands for Ethernet Data Acquisition Retrieval Transducer.
In 1998, we could only sell in one language: English. Today, with the diversification in our sales force and global offices, we are able to sell in over a dozen, including: Mandarin, Cantonese, Spanish, German, French, Italian, Portugues, Hindi, Malay, and more.
Our first international offices were in Singapore and France in 2007. We now have locations in 9 countries.