Analyze Plant Data from Anywhere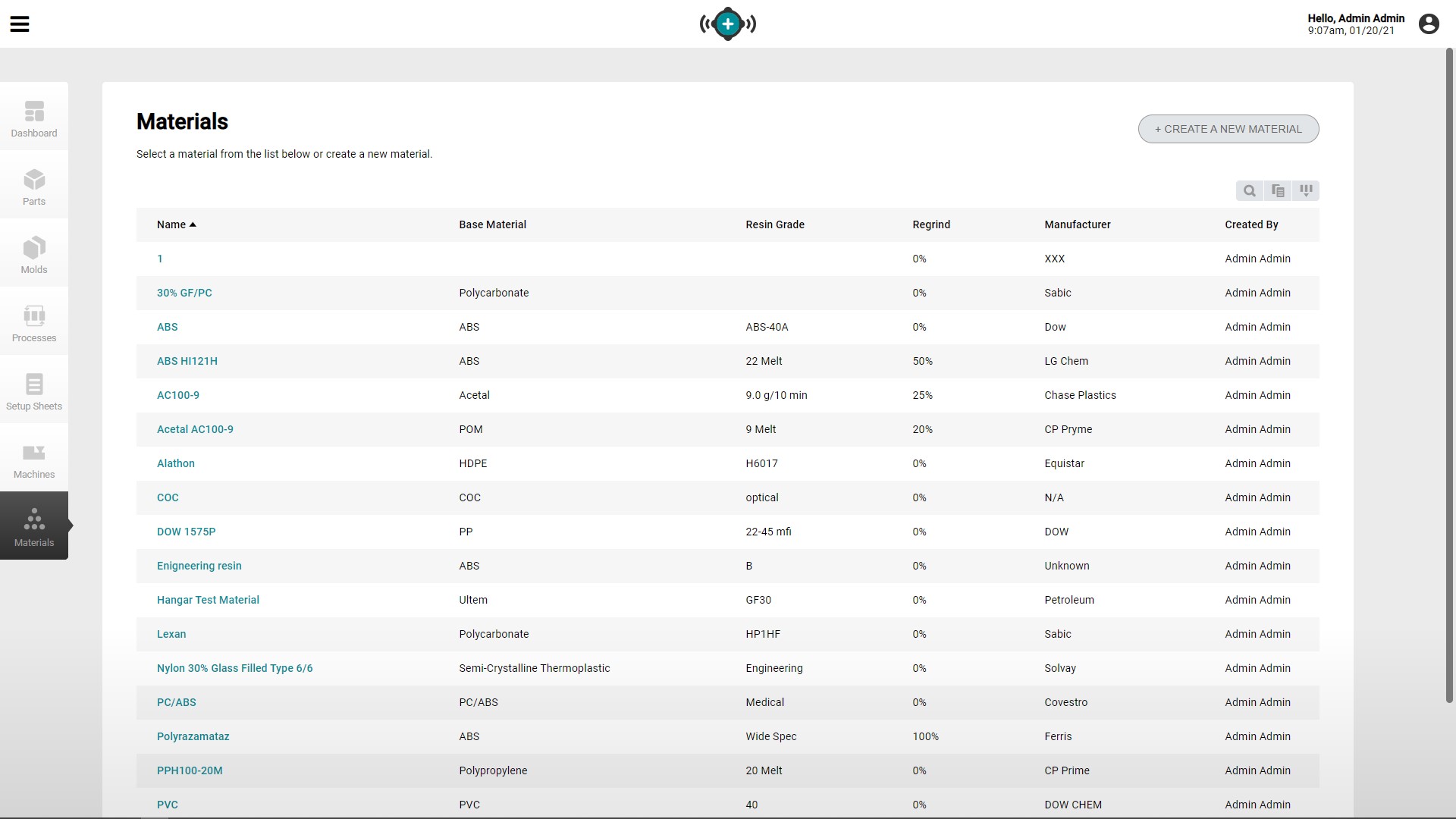 The Hub for Process Analytics allows you to analyze machine data from anywhere in the world. Know when a machine starts making suspect parts, so you can diagnose the issue remotely and start making good parts again fast—that means less scrap, less downtime, and higher quality parts.
Access Real-Time Data from Anywhere
Access real-time data from all of your machines in one place from anywhere in the world. Stop worrying about what's happening on the plant floor while you're away—instantly know which machines are running, down, and producing reject parts.
Build and Export Reports
See data that is important to you in customizable reports. Sort, filter, and move data around to see historical trends and reoccurring problems. Export to a shareable format to prove your processes and reduce liability.
View Job Audit Reports
Stop manually auditing processes and enjoy automated job audit reports that you can access at any time during or after a run. Initial and ending alarm limits, changes and events tell you how many reject parts occurred and if anyone changed the alarm limits during a run.
Review and Replay Historical Data
Replay cycle graphs from any time in history to prove processes, see trends over time, and see where processes were adjusted. Zoom into specific points in a single shot, or zoom out to view all data overtime.
Get to Know Your Top Five
Quickly see which machines produce the greatest percentage of reject cycles, longest down time, most alarms, most cycles, and more. This will help direct efforts to machines that cause the most issues and can help pinpoint problems to prevent future occurrences.
Features:
Access process data and statistics
Export audit reports for process changes
Review and replay historical data
View plant-wide summary reports
Customize plant overview dashboards
Benefits:
Quickly diagnose new or trending processing problems
Lower liability
Reduce scrap and machine downtime
Produce higher quality parts
Stop wondering what processing changes were made
Launch Molds Faster and Easier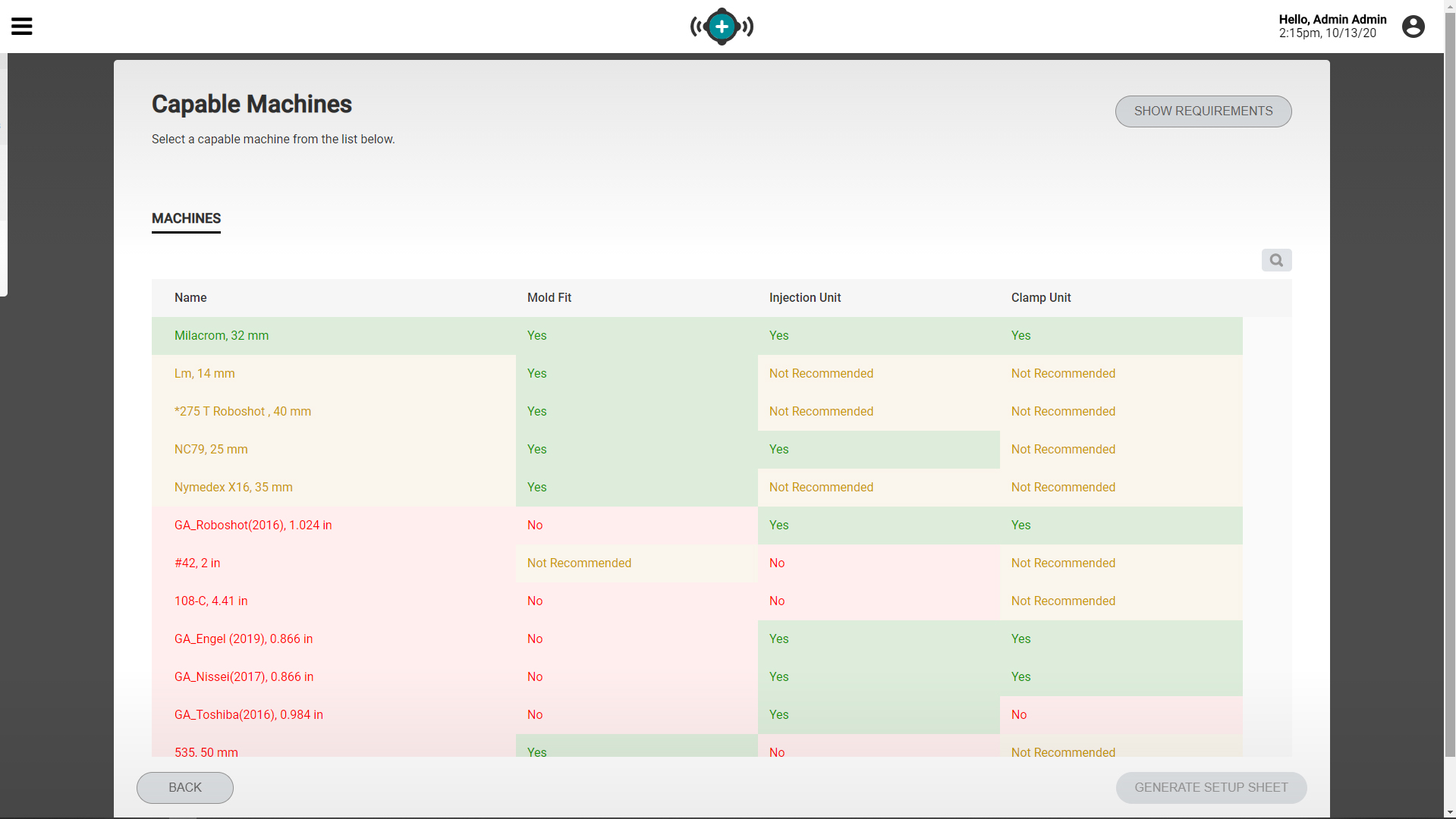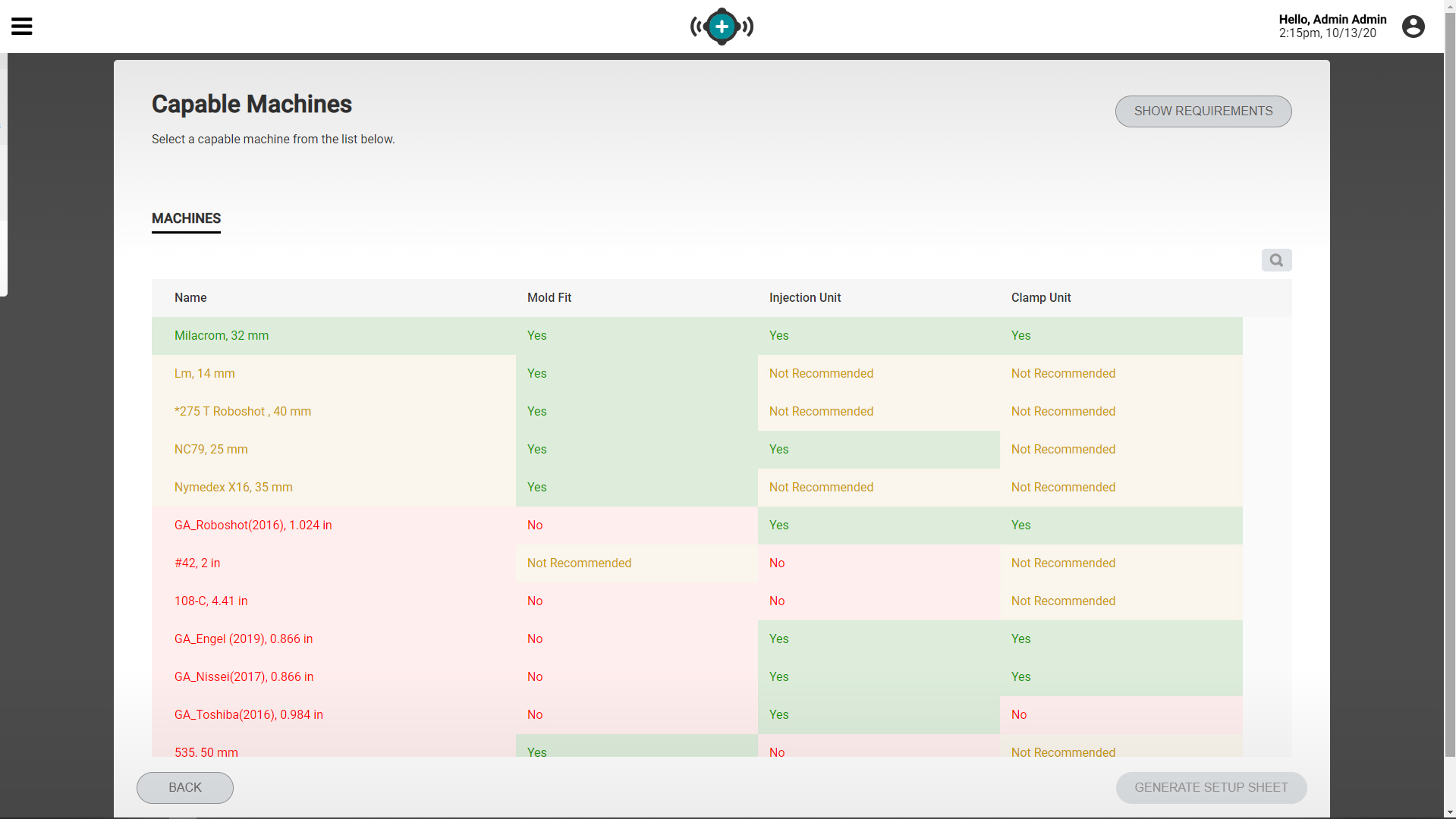 We so often need to put molds into any available machine due to tight production deadlines. However, putting the wrong mold in the wrong machine can lead to poor part quality, inefficient processes, or even tool damage. The Hub allows you to easily transfer molds by automatically generating machine-specific setup sheets, recommending compatible machines, and providing a database to store and share documents.
Automatically Generate Machine-Specific Setup Sheets
Mold transfers and revalidation can be extremely expensive and time consuming. What if we told you that you never had to revalidate a mold again? Through the use of Machine Independent Variables (MIV) and automated machine-specific setup sheets, you are able to transfer any mold to any capable machine.
Know Which Machines Can Efficiently Run Each Mold
To ensure the proper fit, The Hub generates a list of recommended machines for each mold. This shows you which machines molds will physically fit in and which will provide optimum process capabilities. Clear red and green highlights allow you to quickly and easily view available, compatible machines.
Access All Facility Assets from One Place
The Facility Asset Database allows you to store and share documents across your organization. You're able to access information about your machines, molds, parts, and materials from a single user interface, further improving overall efficiency.
Features:
Facility asset database for machines, molds, parts, and materials
Mold match recommendations for fit and capability
Universal process sheet database
Machine specific setup sheet database
Automatically-generated, machine-specific setup sheets
Benefits:
Reduce the risk of tool or machine damage
Get to market faster with less waste
Make good parts from the first shot—no more trial and error testing
Build an audit trail with revision history
Access documents from anywhere
Get to Market Faster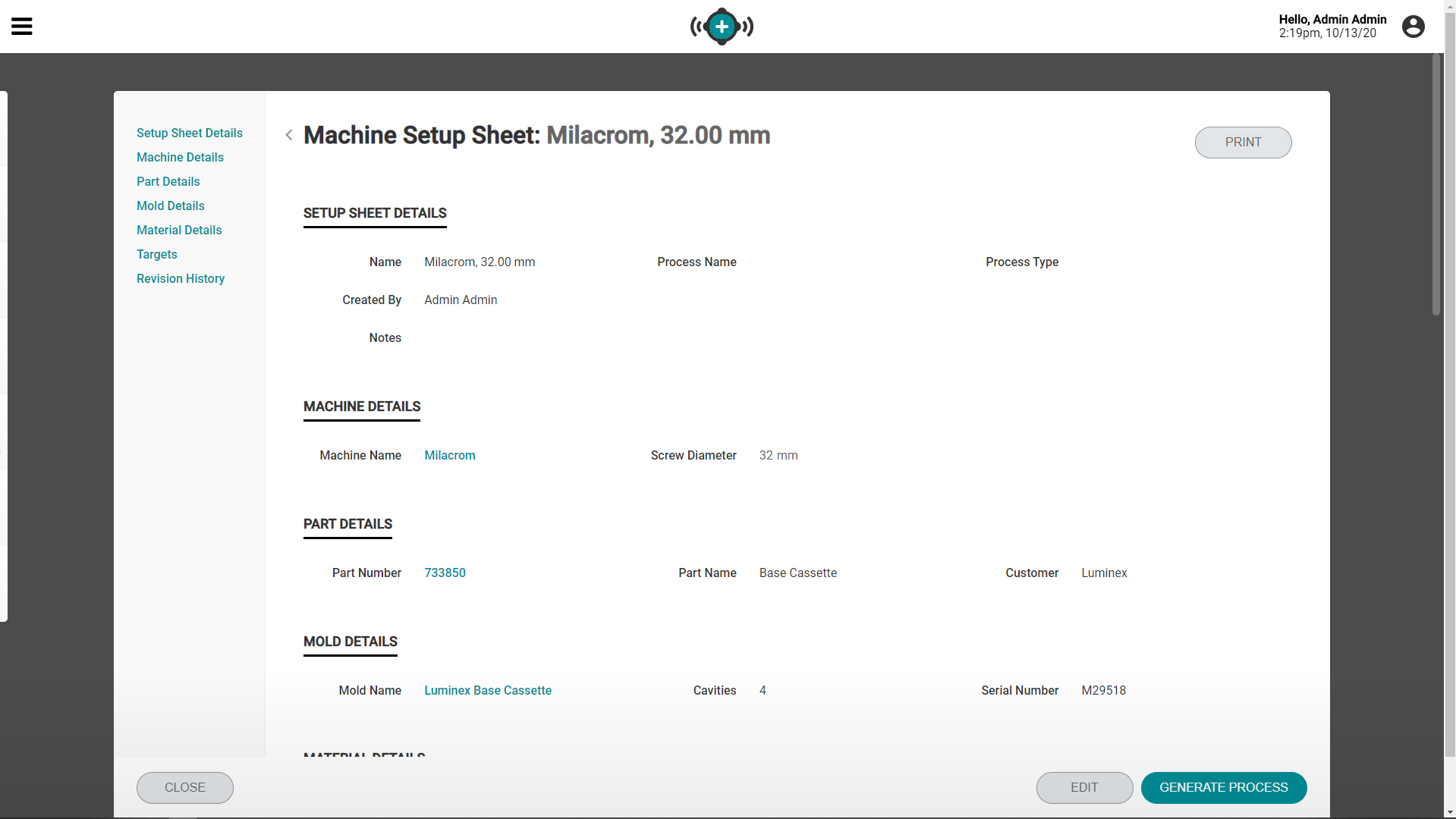 Starting at the design process allows you to catch risks of molding deficiencies upfront before the steel is cut. Simulation Support allows you to import simulation files into The Hub database and automatically generate universal process sheets.
That means a significant time savings during a tool launch—you can go from concept to virtual process without cutting steel. No more rework or spending weeks establishing and testing processes. Just plug and play.
Simple, efficient, cost effective. Plus you get to market faster, and we all know time is money.
Features:
Perform mold and machine compatibility analysis based on simulation inputs
Automatically populate mold and universal process parameters
Convert simulation-predicted processes to machine-specific setup sheets
Utilize Moldex3D® and Autodesk Moldflow InSight® file database
Benefits:
Accelerate process development by rehearsing tool launches in a virtual environment
Minimize hassle, time, and waste with mold transfer flexibility and upfront equipment preparation
Optimize mold and process engineering taking into consideration the capabilities of multiple machines
Improve collaboration between simulation analyzers and manufacturing professionals